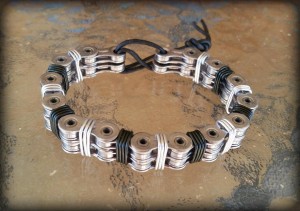 Welcome to ChainWear!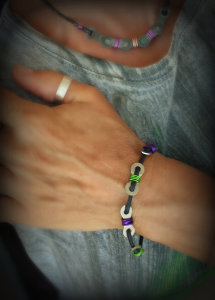 Show your passion for the bike – or simply wear it for it's unique design…
ChainWear jewelry is for guys and gals made from recycled chains. Bracelets, anklets and necklaces are all hand-made by Arizona mountain biker and designer Amy Regan.
The chains are donated by local riders and shops, then cleaned and polished and splashes of accent color are added.
Subtle or flashy, choose your own colors that fits your style best. There are two sizes, and the sturdy, rounded leather cord gives a natural look while allowing for adjustments for size!
 Let's go shopping!