CHAINWEAR BRACELETS
Bracelets are made in two sizes and in almost any color combination. They are secured with round leather ties, making them fully adjustable within the sizes. Small/Medium fits most women and kids and Med/Large fits most men. Free shipping on most orders!
Photos are examples of colors, ANY combination is possible and made to order!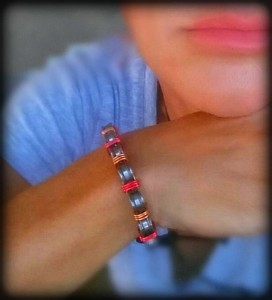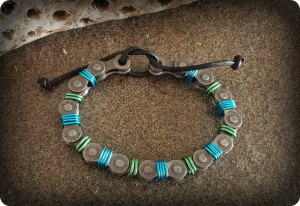 CLICK ON EACH PHOTO TO ENLARGE FOR EXACT ACCENT COLOR INFO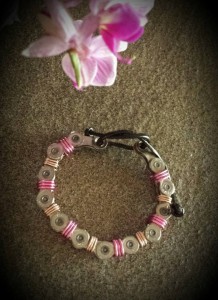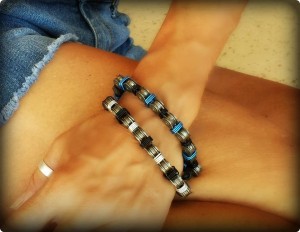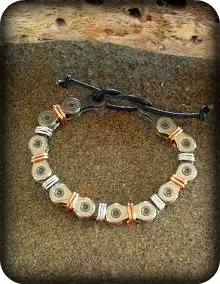 Choose several colors or go neutral!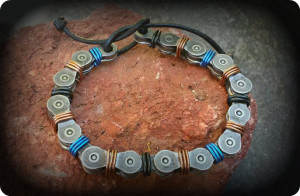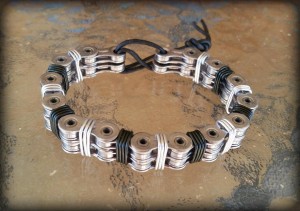 Double chain makes a bold statement!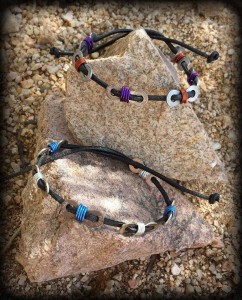 Single Link for lighter styling!
Pick your colors!
PRICE*: Classic Style $28 / Double Chain $38 / Single Link $26 / Magnetic Clasp Style $32
Available colors are listed on our Order Page. Free shipping for up to 3 items!