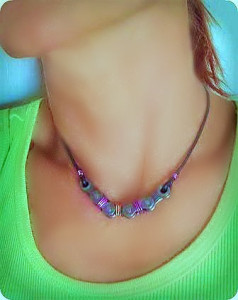 NECKLACES
Necklaces are another great way show off your unique style! All colors and sizes are available. Please click the link below to place your order –  or go click here your Order Page.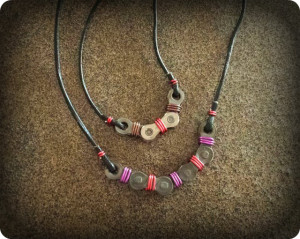 ChainWear jewelry is made to fit all sizes using the adjustable leather cord tie*, which also gives your jewelry a more natural look. Choose your colors on the form below –  and then add a matching bracelet or anklet!
*Please contact us for a custom fit necklace with a clasp closure. Use an existing necklace to measure the length you would like.
PRICE: $26 / FREE SHIPPING!