SHIPPING INCLUDED for up to 3 items. For larger orders please contact ChainWear for shipping charge.
Available colors: Red, blue, green, gold, yellow, turquoise, seafoam green, pink, fuschia, light blue, black, silver, fuschia, pink, copper, tan, orange, purple, brown, peach.
PLEASE USE THE MESSAGE AREA DURING THE CHECKOUT PROCESS TO TELL US  YOUR COLOR CHOICES. Be sure to list for each item ordered.
BRACELETS
See all four styles below
NECKLACES
One Size Adjustable
ANKLETS
One Size Adjustable
EARRINGS
**New! All Colors**
 The Classic $28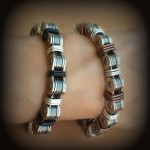 Classic Bracelet
The Bold $38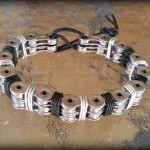 Double Chain Bracelet
The Magnetic Clasp $32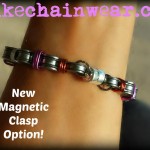 The Lite Single Link $26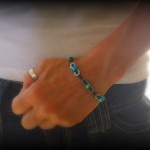 Earrings $12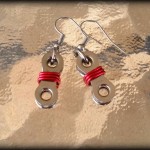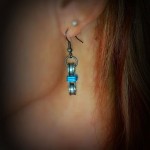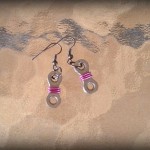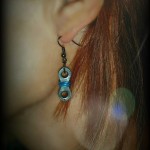 We will contact you with a confirmation email before processing your order.
THANK YOU!